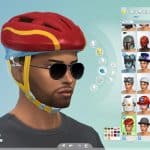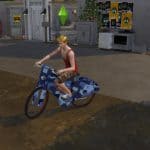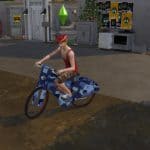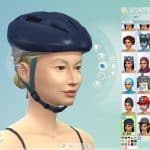 (No) Bicycle Helmet
---
I've cycled 1000s of kilometers a year for many years without any of the sort… as have the majority of the world that cycles: so I've made it possible for sims to do so too.
And I've added the helmet to CAS so responsible american style sims can have their helmet whenever they want.
NoBikeHelmet – removes the Bike Helmet from cycling.
yuHat_HelmetBike – unlocks de Bike Helmet in CAS.
Details:
Overwrites the tuning posture_Vehicle_Bike_Sit (00000000000330F7) and will conflict with any other cc that does the same.
Unlocks both male and female versions under "Everyday" and "Athletic".
Now, get back on that bike. And remember: head injury is not to be laughed at.
Additional Credits:
Feel free to expand and improve on this if you want to, just don't claim you made it (I won't either).
It was easier to make this then to see if someone on some site already made it, sorry 'bout that.