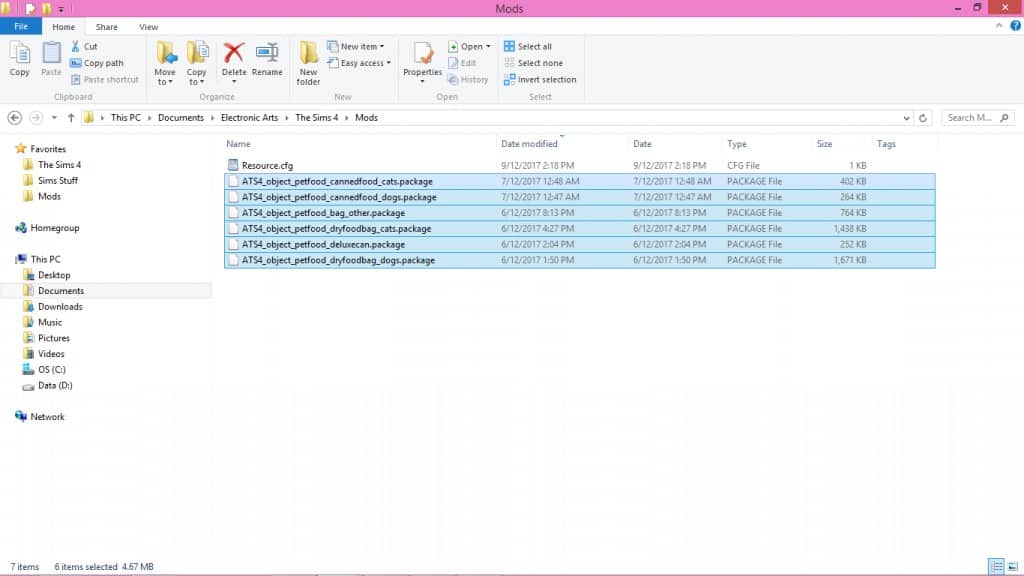 How to install Sims 4 Mods
---
Discover how to effortlessly install Sims 4 Mods on your computer with just a few simple steps. Keep reading for the easy guide! Begin by opening your Downloads folder and right-clicking on the newly downloaded file. If you are using the WinRar application, you will see an icon resembling a stack of books. Upon clicking, select the option that reads "Extract to (mod name)." Voila! The file will be extracted into a new folder.
After downloading, open the designated folder and review the contents. Typically, the files will end with .package, which is the specific file type for Sims 4 mods and custom content. While other file types may be present, such as images or .txt ("read me") files, these can generally be discarded. However, if you come across file types ending in .ts4script, .bpi, .blueprint, or .trayitem, don't worry! These are also Sims 4 file types that can be installed using the steps outlined below. Be mindful not to delete them. You're almost done, so keep reading to learn how to install Sims 4 Mods.
To begin, use your cursor to draw a box around the .package files in the designated folder. Next, right-click on the selected files and choose "cut." With the files now in your clipboard, navigate to the Sims 4 Mods folder.
To finalize this step, navigate to Documents > Electronic Arts > The Sims 4 > Mods. Once you've arrived, right-click anywhere within the folder and select "Paste." The .package files you downloaded will then appear in the folder.
Upon starting your game, the mod or custom content you installed should be present and functioning flawlessly! Congratulations, you have successfully learned how to install Sims 4 Mods.
---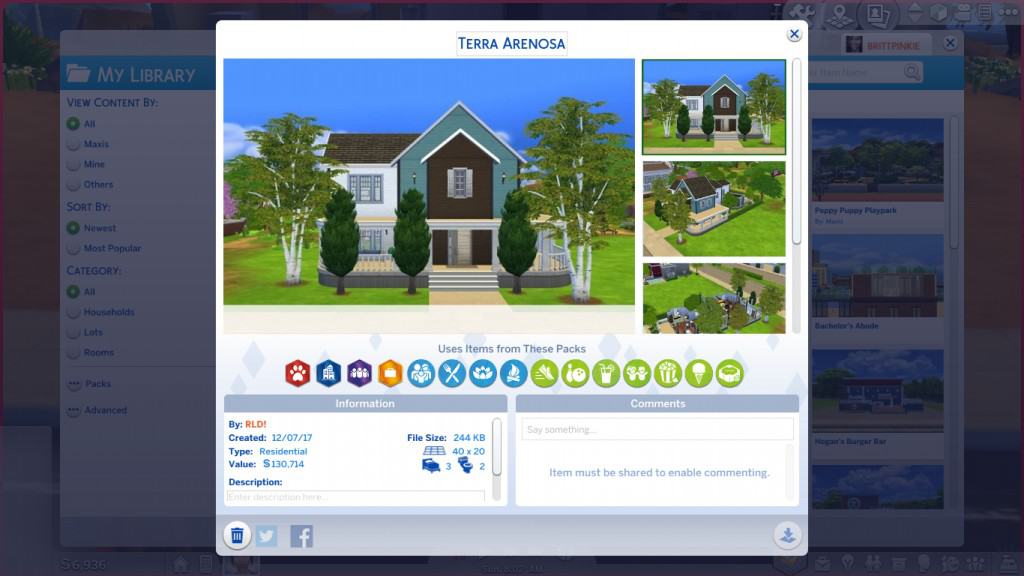 How to install Sims 4 House / Lots Mods
---
This chapter will teach you how to elevate your Sims 4 gameplay by installing Lots Mods.
A lot refers to any residence or venue that your Sims can explore within the game. You can acquire custom lots from various Sims CC websites to enhance your game experience.
The process of downloading and installing lots is similar to the one previously explained, with the only difference being the location of the files in your Sims 4 folder.
To master the installation of Sims 4 House Mods, follow the aforementioned instructions. After extracting your files, paste them into Documents > Electronics Arts > The Sims 4 > Tray. It's crucial to note that any file you download that ends in .bpi, .blueprint, or .trayitem must only be placed in the Tray folder.
To install a Sims 4 House Mod, open your game and navigate to the Gallery (located in the top right corner as a photo icon), then click on My Library. Your downloaded lot should appear there, indicating that you have successfully learned how to install Sims 4 House Mod.
If the lot you downloaded includes custom content, you will need to also know how to install Sims 4 Lots Mods with such customization. Click the Advanced option in the Gallery and select "Include Custom Content" to ensure the lot appears.
Once completed, you can place the lot anywhere in your game!
---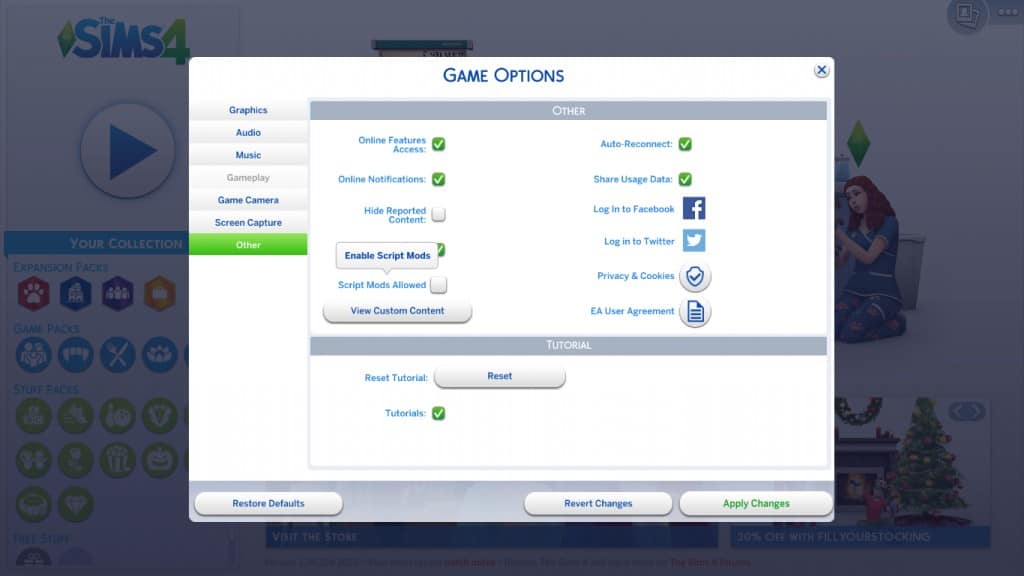 How to install Sims 4 Script Mods
---
If you're curious about how to install Sims 4 Script Mods, let us first clarify what they are. Script mods are modifications that alter and add to the game's scripting, such as custom careers and animations/interactions. McCommand Center and WickedWhims are among the most popular script mods.
If you're familiar with how to install Sims 4 mods, installing script mods is a similar process. The main difference is that these mods end in .ts4script. Like other mods, place them in the Documents > Electronic Arts > The Sims 4 > Mods folder. However, it's crucial to enable Script Mods in your game settings to ensure they work properly.
To enable script mods, click on the Menu (the three buttons in the top right corner), then select Game Options, Other, and tick the "Script Mods Allowed" button. Ignore any warning messages and click OK, Apply Changes, then restart your game.
Your script mod will be active the next time you play! Congratulations, you now know how to install Sims 4 Script Mods and can enhance your Sims game.
---
---
---