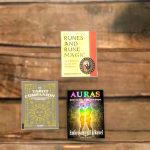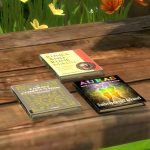 Witchy Sim Books-SPA DAY REQUIRED
---
This is a Set with 3 Creations:
https://www.sims4modhub.com/auras-book-requires-spa-day/
https://www.sims4modhub.com/the-tarot-companion-book-spa-day-required/
https://www.sims4modhub.com/runes-and-rune-magic-book-spa-day-required/
Books for your witchy sim. 3 books, one about rune magic, one about auras, and a tarot companion.
For Sims 4
All items in this set require Spa Day.
Enable the bb.showhiddenobjects cheat to access the items in build mode. Type "witchy" into the search query in build mode to find quickly if you have a lot of mods.
This is a recolor of the DEBUG item called "magazine" from the Spa Day game pack.
Creating Tool used: Sims4Studio