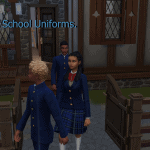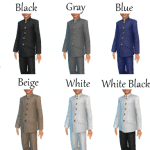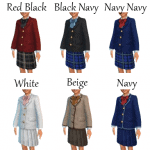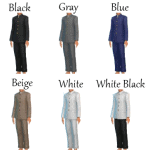 Mandatory School Uniforms
---
So I got a bit bored always seeing my teens and children go to school in their everyday clothing, and I sorta missed the uniforms we had in the previous games. So I decided to make uniforms mandatory for teens and children alike.
Beside there are places in the world where school uniforms are actually mandatory, so I wanted to add that for the people who like that kind of system.
Information.
This mod does that your teen and children will now wear uniforms when they leave for school, the same way they do in Snowy Escape. But now they do it in all worlds.
Requirements:
Requires Snowy Escape.
How to install:
I have included a "How to install" text file in the zip that explains it more thoroughly, but basically its;
Unzip SchoolUniformV1 OR SchoolUniformV2 -> Drop Zafireria_Uniform package and Script, plus Socks and Shoes into your mod folder -> Pick a uniform (CHOOSE ONE PER AGE AND GENDER) and drop the same place as the script (keep them all together) -> Done!
Don't drop the mod too deep into your mod folder or it won't work.
Again choose ONE per age and gender or the mod will randomise each time they go to school!
Download SchoolUniformV1, if you don't want your teens home at 2 PM.
Download SchoolUniformV2, if you want your teens home at 2 PM.
Don't download both!
OPTIONAL folder is a guide for how to use CC as uniforms. See below.
The Uniforms, Socks, and Shoes package has their flags edited so they work with the uniform script.
Worth noting:
Depending on the situation sims won't always change into their uniform. By situation I mean if they are outside in their weather outfit for example.
NPC/Townies won't use the uniforms. They should use them if you have previously played that household and they have gone to school at least once. But otherwise they shouldn't.
The mod works fine even if you have worlds that you do not own.
Can I use CC as uniforms?:
Yes you can! However, it does require you to tag the CC for the mod to recognize. I have included a folder called "OPTIONAL" that contains a picture guide as well as a text guide on how to tag your CC.
Conflicts:
School Uniforms For Any World by MizoreyYukii. She graciously allowed me to include her mod into mine so its included in this mod.
Education System Bundle by KawaiiStacie. The Better Schools Mod part of the mod is the part that will conflict, you can still use her Preschool, Smarter Homework, and Online Schooling without issues.
Home by 2 PM for Teens By me. I have uploaded a SchoolUniformV2 if you wish to have the feature from that mod in this. So download this version instead of the default one.
Will also conflict with any mods that alters the school system.