The Sims 4 Studio Installation Instructions
---
Sims 4 Studio for Windows:
Zip Version – Download the .zip and extract the entire contents of the .zip into a folder. Open the folder and double click the S4Studio.exe. Studio will then open.
Note: you may only see S4Studio instead of S4Studio.exe depending on your settings in Windows.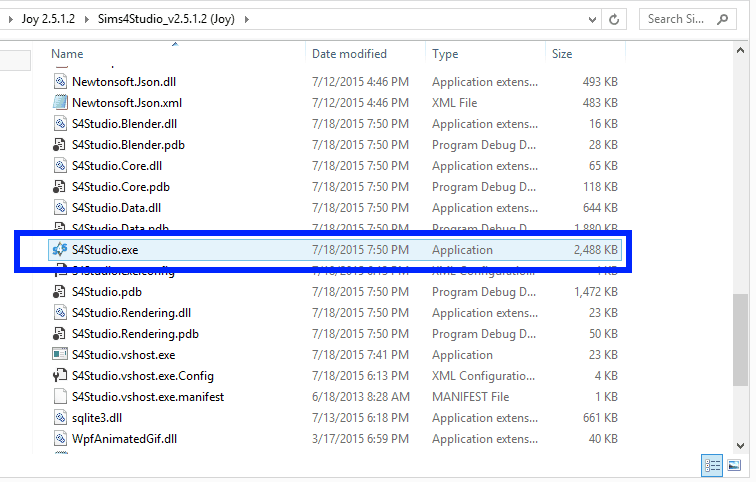 Sims 4 Studio for Mac:
The Mac version is available as a .pkg file. More details are available on the download page for the Mac version.
If you are trying to install the application on your Mac but receive a message that says it can't be opened because it is from an unidentified developer: when running the installer, press Ctrl and click the App icon and choose open. According to Apple, Inc., this should add Studio as an exception to your security settings and you shouldn't have any problems opening it with a standard click.